About Kerry Lodge
Located down a driveway on a large back section we are a bit of a hidden gem. It's peaceful and quiet and feels like a world away from anywhere.
Pool
You're more than welcome to use the swimming pool located at the back of the house. The pool is approximately 120 cms deep in all places. Children must be supervised at all times. Beach towels are provided and there are large bean bags to lounge on.
Guest Lounge
Between the two bedrooms is our guest lounge where tea and coffee making facilities are available and also a fridge guests are welcome to use. There is a small library of books which may be borrowed and a desk for writing. Free UFB is available.
Breakfast
We provide a continental breakfast (included in the tariff) and you can choose to join us in our dining room or enjoy the privacy of the guest wing and help yourselves to breakfast when you're ready.
Your hosts - Brent & Fiona Rollings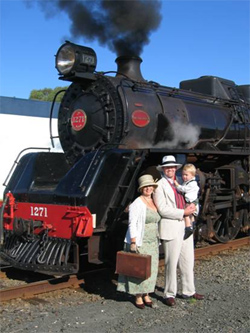 We moved to Napier in July 2009 (from Wellington) when the company Brent worked for moved its head office to Ahuriri. We had visited Napier a few years earlier and really enjoyed our stay. We have fallen in love with this little city for numerous reasons - the weather, proximity to vineyards and lifestyle it offers our family.
Now having retired from competitive dragonboating and outrigging, Fiona's passion is being outside in the garden. She still keeps active and walks most days so she can point you in the direction of some lovely local walks if you feel like stretching your legs. When the weather is horrid (not often!) she enjoys working on her craft projects.
If you want to discuss the local wines ask Brent! He enjoys being in Hawke's Bay as he can indulge in his hobby of wine collecting and wine tasting with much closer proximity to world class vineyards. He is also a keen scuba diver and has dived in numerous places including Poor Knights (New Zealand), Dahab (Egypt), Great Barrier Reef (Australia) and Cozumel (Mexico).
We have a son, William. One of the reasons we chose to purchase the property was for its proximity to local shops, parks and, most importantly, schools. William is growing up almost "kiwi country style". Here he walks to and from school in bare feet, leaps onto his scooter or bike to visit friends and generally gets to run wild outside all day! (Of course, quietly so as not to disturb guests!)
Looking after and protecting our environment is important to us and we recycle, reuse and compost wherever possible. The garden is continually under development, aiming to be more productive. Inside the cottage and house we use ecostore cleaning products. These are environmentally friendly and are developed and produced in New Zealand. We run a compost system for both kitchen and garden waste and our planting plan has included a number of fruit trees that now fruit prolifically as well as specimen trees along the driveway for the birds.
We love living in Hawke's Bay and enjoy supporting the many local growers, producers and businesses. Because it is one of the sunniest and warmest areas in New Zealand, Hawke's Bay is a wonderful place to visit and holiday in - with fabulous world class vineyards through to stunning Art Deco architecture. We look forward to sharing it with you.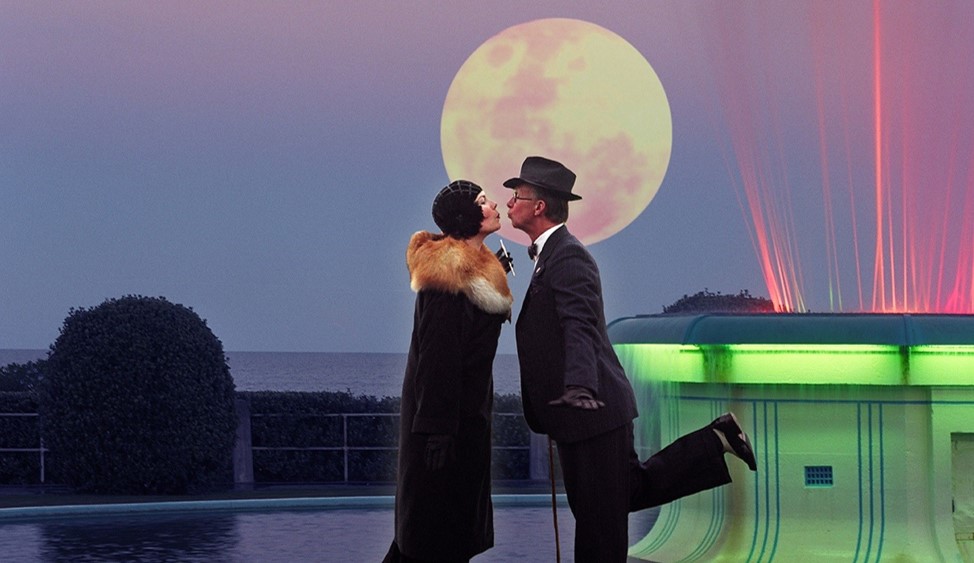 Local characters, Bertie and Penelope, at the Tom Parker Fountain celebrating Napier's Art Deco weekend held annually in February